Uncategorized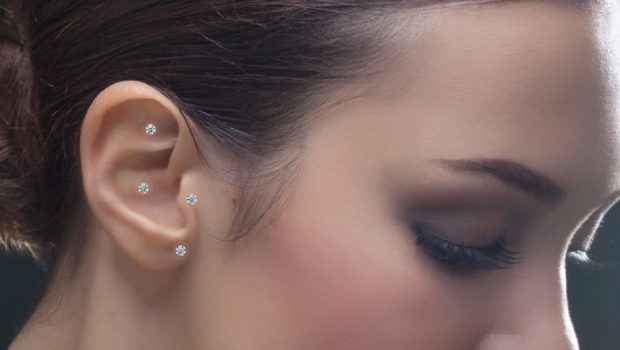 Published on December 31st, 2018 | by Natural Awakenings Publishing Corp.
0
Adhere to Resolutions Better with Auriculotherapy
by Maria Karameros
This is the time of year when many people embark upon a resolution for the new year, from losing weight to starting an exercise regimen or quitting smoking. Most resolutions need a bit more than just will power for us to succeed, but there is a medical intervention that can help: auriculotherapy. Often described as reflexology for the ear, there are hundreds of points on the ear that are believed to represent a microsystem of the entire body, corresponding to areas both physical and emotional. The stimulation of these points is known as auriculotherapy.
Angela Serritella, a local auriculotherapy practitioner and doctor of holistic medicine, operates Beauty from Inside & Out, a full-service beauty and wellness center in Oradell. Serritella offers affordable treatment packages specifically geared toward stress reduction, addiction recovery, weight loss, immune system enhancement and more. She also provides nutritional consulting, youth-enhancing spa treatments and expertise in aromatherapy as part of her holistic and individualized approach to helping clients.
Ear seeds stimulate those points naturally and non-invasively. Small black seeds from the vaccaria plant or metal pellets are typically secured on the ear with adhesive tape over specific acupressure points. The continuous, mild pressure they exert is amplified by stimulating the seed with a few seconds of fingertip massage every few hours. According to Traditional Chinese Medicine, when a pressure point is stimulated, the flow of qi, or life energy, returns to the corresponding organ or area and encourages healing. Ear seeds can be used alone or combined with acupuncture or acupressure to treat conditions such as migraines and allergies, or provide support for losing weight, stopping smoking and reducing stress.
Based on the methodologies behind acupressure and acupuncture, auriculotherapy involves pressure points specific to the ear. Getting its name from the Latin word for external ear, auricula, this treatment is a way to benefit physical and mental health through the stimulation of more than 50 pressure points on the outer ear that correspond to different body parts and organ systems. It does not involve needles; the ear seeds provide steady, gentle stimulation of a pressure point throughout the day and are typically worn for about a week.
In 2017, the Journal of Holistic Nursing Practice published a promising study on the effects of auricular therapy on stress and sleep disturbances; Blood levels of the stress hormone cortisol and sleep quality were markedly reduced and increased, respectively, in participants that received ear seeds combined with acupressure therapy for two weeks, while the placebo group displayed marginal changes. The authors noted the findings were significant enough that healthcare providers should consider using auriculotherapy in the treatment of stress and sleep disorders.
Ear seeds come in a wide an array of styles, materials and colors, including elegant versions made of decorative Swarovski crystals, and another option that is virtually invisible. Some are made of precious gold and others from plant seeds, which are inconspicuous because of their minute size.
Serritella combines the ear seed protocols with a type of acupressure performed with a small device that emits pulses on ear pressure points. She states, "My goal is to help clients feel better in a short time. When their pain reduced or completely eliminated, I feel good."
Natural Awakenings readers receive 10 percent off their first appointment. Beauty from Inside & Out is located at 617 Oradell Ave., Ste. 3R, 2nd fl., in Oradell. For more information, or to schedule an appointment, call 973-615-2486 or visit CompleteWellnessWithin.com.
Maria Karameros is a contributing writer for Natural Awakenings magazine.