Healthy Kids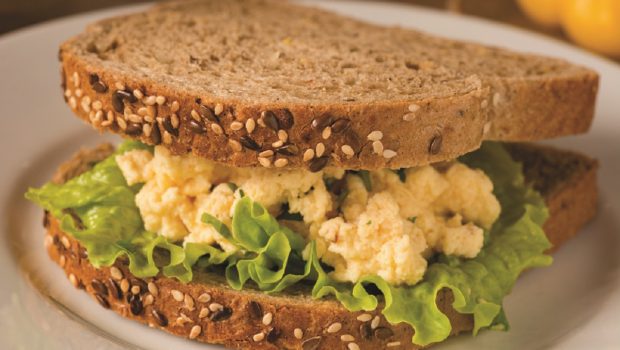 Published on August 30th, 2018 | by Natural Awakenings Publishing Corp.
0
GOOD BOX LUNCH IDEAS
Holley Grainger, a mother of two in Birmingham, Alabama, took photos of the healthy lunches she packed—all 125 of them. Check them out at HolleyGrainger.com/125-healthy-lunchboxes-kids.
Kelly Kwok, cookbook author and mother of two schoolchildren in Buffalo, New York, shares many perfectfor-a-lunchbox recipes on her blog LifeMadeSweeter.com. Here are three of them.
Egg 'Salad' Sandwich
Kwok makes a healthier egg salad sandwich for her children by blending scrambled eggs with Greek yogurt, Dijon mustard, and salt and pepper as a spread on multigrain bread.
Healthy Sides: Cooked corn on the cob, pumpkin seeds and dried cranberries, apple slices with or without almond butter.
Hummus Wraps
Store-bought hummus, a bag of baby kale or spinach, a few shredded carrots and a whole-grain tortilla come together for an easy wrap.
Healthy Sides: Stemmed sweet cherries, banana chips, yogurt
Rainbow Skewers
On short wooden skewers, slide on tiny mozzarella balls, cherry tomatoes and cooked tortellini with a tiny container of pesto or marinara sauce for dipping.
Healthy Sides: Mixed fresh berries and bell pepper strips, healthy granola bar
Image:  Vladislav Noseek/Shutterstock.com