Global Briefs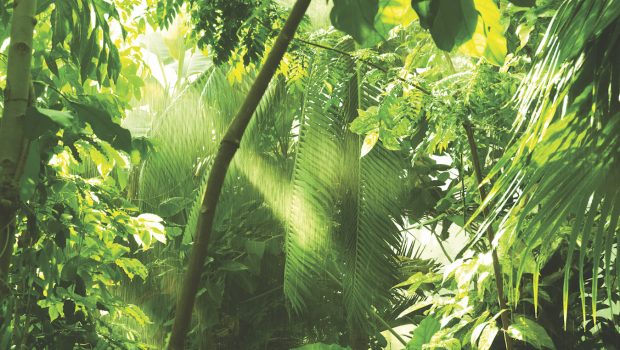 Published on December 1st, 2017 | by Natural Awakenings Publishing Corp.
0
Tree Tally
Digitalizing Data Helps Rainforest Census
The Amazon rainforest is thought to harbor a greater diversity of trees than anywhere else on Earth, but the exact number has long been a mystery.
In 2013, scientists estimated that the number of species was around 16,000, but no actual count had been done. In a new paper in Scientific Reports, researchers delved into museum collections from around the world to confirm the current number of tree species recorded in the Amazon and assess possibilities of those yet to be discovered.
"Since 1900, between 50 and 200 new trees have been discovered in the Amazon every year," notes Nigel Pitman, a Mellon senior conservation ecologist with the Field Museum. "Our analysis suggests that we won't finish discovering new tree species there for three more centuries."
The study relied upon the digitization of museum collections data— photographs and digital records—of the specimens housed there and shared worldwide through aggregator sites like IDigBio.org. "It gives scientists a better sense of what's actually growing in the Amazon Basin, aiding conservation efforts," says Pitman.